ABF's 1-Day Virtual Clinical Workshop for NeuroGuide
Presented by William A. Lambos, Ph.D, BCN
Live Virtual Workshop: via Zoom Date:  Saturday  September 30, 2023 Time: 9 AM to 6 PM  EDT (UTC -4) Cost: $795

*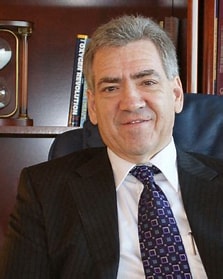 The focus of ABF Behavioral Health's virtual clinical workshop will be the clinical use of NeuroGuide, NeuroNavigator, and perhaps NaviStat, using actual pre- and post-training EEG data from former ABF clients. These patients and cases will include those from individuals with histories of acquired brain injury, neurodevelopmental disorders, and/or adult affective disorders. These cases will include showing attendees how clinicians can profit using NeuroGuide, NeuroNavigator, and even NaviStat from the initial qEEG data collection through the creation of effective training protocols, and instruction on how to administer effective Z Scored NFB using NeuroGuide and its add-on modules.
Dr. Lambos has nearly 20 years of using ANI products. He will present:
 The data from the assessments, qEEG recordings and interpretations. Of clients.
 Show how presenting symptoms are linked to dysregulations in client brain functioning.
 Reveal the creation of EEG biofeedback treatment protocols, and the outcomes of a representative sample of said clients.
 Demonstrate the use of nearly every aspect of NeuroGuide and the NeuroNavigator software modules.
The topics above should take up six of the eight hours planned for the virtual workshop. The last 2 or so hours will be spent offering to review any .ng files that the attendees may make available from their own clients and cases (for those attendees who already use NeuroGuide but seek to learn how to use it more effectively).
ABF Virtual Workshops will be limited to no more than 6 attendees per workshop date. A minimum of 3 and a maximum of 6 attendees is considered optimal for both ABF and for the attendees.
Attendees will be offered discounted pricing for ANI Software purchased through ABF.
To register for the ABF Virtual Workshop contact Diane Lambos at dtlambos1@mac.com or call 813-235-4270.
*  Important Information Regarding Fees.
Workshop fees are not refundable.
If a workshop does not reach the 3-attendee minimum within 48 hours of its scheduled date, ABF will reschedule the workshop until such time as the 3-person minimum is reached. For those attendees who do not wish to reschedule, their workshop fee will be refunded minus a $50 card-administration fee.
Registered ABF Virtual Workshops attendees who miss the workshop ("no-shows") will not be offered a refund or a workshop at a future date. Attending a future ABF Virtual Workshops (for such "no-showers") will require a new $795 payment.